I know I told you about all of the things on my "to-do" list lately, but today I am goofing off, my back is bothering me from all of the scrap sorting and cutting I did yesterday and I'm wasn't even bothered to dress. After showering this morning, I pulled out a clean pair of pj's and have done nothing but sit and relax catching up with some of my favorite bloggers.
I even visited some new bloggers who have submitted their blogs to Michele Foster of the Quilting Gallery, the site I love to visit and call my Information Station, you should go there, lots and lots of information to be acquired. If you have never been there your missing out.
If you haven't read Bonnie Hunters Blog today, you won't have heard the excitement. Bonnie has a Quilt in the upcoming May/June Quiltmaker Magazine, this is so exciting!!! AND .....IF you read Bonnie's Blog today
you'll find out how you can get in on the Giveaway of an autographed copy of her recent Book
Scraps & Shirttails II
, but in order to get in on this you'll have to read the how to. What fun, I have my name in already and the anticipation of winning is exciting.
It's official, I am taking off two months near the end of summer and flying off to my hometown, Amsterdam, in the Netherlands,
spending quality ti
me with my bestest friend in the whole world, Els introduced to you in an earlier post. She has actually agreed to put up with me for such a lengthy visit, of course I will spend some of that time visiting with family, but for the most part I will be with Els. She and I were born in the same year and in the same month and so we will celebrate our 65th birthdays
when I get there albeit the actual date has passed, we just put our celebration on hold until I get there.
We have plans to visit all the market stalls especially the Flower market stalls because we don't have those here in my area and I miss have access to fresh cut flowers every week no matter the time of year!
Then as many quilt shops we can as well as possibly take in along with visiting quilting friends, the excitement mounts as I scour the web for the best flight deals
I can get. The more scheckles I save on travel, the more I have to spend on the important stuff - FABRIC!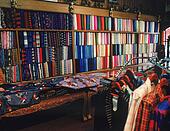 I am planning on taking my rolling backpack with a few mix and match wash and wearables and if necessary can buy one of those cheap suitcases for the purchases I anticipate making. It is something special to look forward to.
Okay I have fixed our Sunday
meal of chicken thighs in creamed mushroom sauce, mashed potatoes, asparagus and a salad -mmmmmmmm soon we'll eat! Next a planned evening with mother watching The Amazing Race, 60 Minutes, and on Bravo tonight, King Arthur (2006 movie) and right after that a new series beginning which sounds interesting,
The Borgias, "The Poisoned Challice" first episode in this premier series with Jeremy Irons (one of my favorite make movies stars) who is
"Rodrigo Borgia" who lies and bribes his way into becoming Pope in the year 1492.....
A direct quote from the tv guide. H
ow's that for an evenings lineup of entertainment?
I'm off, supper is nearly cooked and ready to eat, then, I am off to park my mother and me in front of the tv for a few hours entertainment.
So thank you again for stopping by to share my non-productive day. Remember your comments are always welcomed.